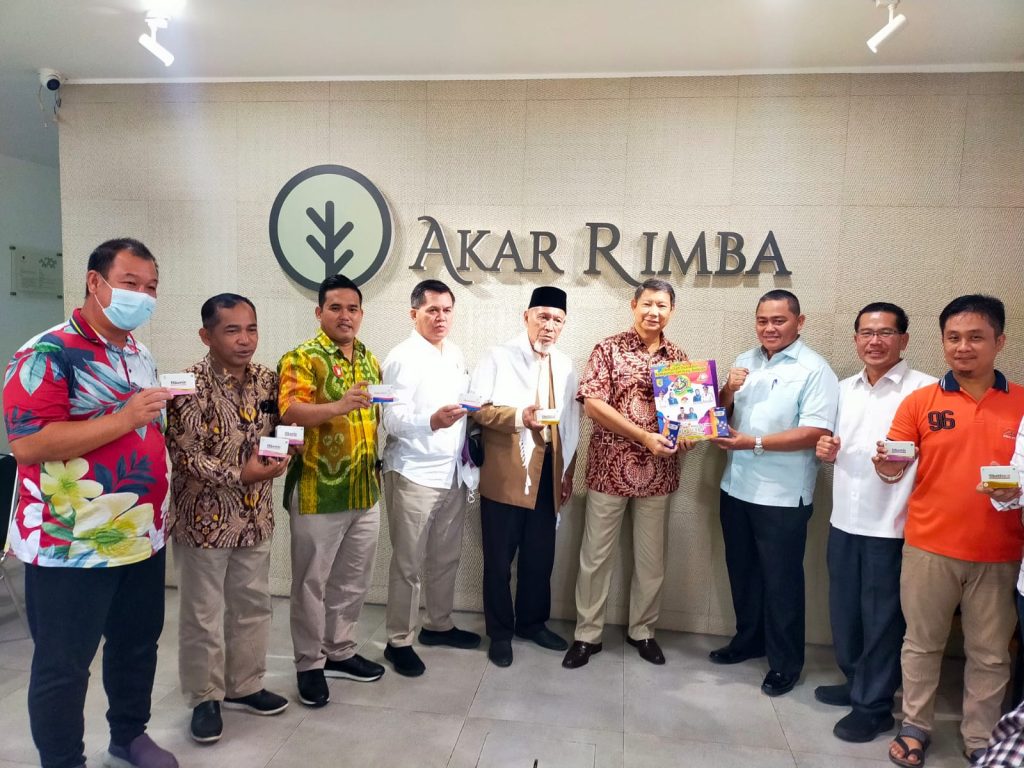 Fitbumin.com – The existence of product processing innovations to overcome stunting or chronic malnutrition issues in Serdang Bedagai (Sergai) Regency, North Sumatra (North Sumatra), brings fairly good results.
This stunting prevention innovation is carried out by providing additional intake or food in the form of capsules or syrup from the products of snakehead fish cultivation. As a step to innovate, PT Akar Rimba has produced five types of processed snakehead fish to be used as food and additional intake for children, pregnant women, and breastfeeding mothers, which are very good at preventing stunting from an early age.
Read Also: Fitbumin Vilaktin, The Solution to Improve Breast Milk Quality to Prevent Stunting in Indonesia
Hashim Djojohadikusumo Appreciation for Snakehead Fish Cultivation by PT Akar Rimba Nusantara
Seeing this progress, a philanthropic entrepreneur and national figure, Hashim Djojohadikusumo, gave his appreciation and praise to PT Akar Rimba Nusantara modern snakehead fish farming by visiting the factory and its research facilities.
"Today we are reviewing the research and development of the magot facility for use, which is produced from flies, and thus can answer the challenge of malnutrition for the Indonesian people, and that, I think, is the main thing, and that is also from the snakehead fish found in Serdang Bedagai Regency. This is extraordinary. "The development is normal and the research is extraordinary," said Hashim while reviewing the snakehead fish factory in Hamlet IV, Kota Galuh Village, Perbaungan District.
According to Hashim, who is also the younger brother of Indonesian Defense Minister Prabowo Subianto, products made from snakehead fish such as Fitbumino, Fitbumin Vemuno, Fitbumin Haruan, Fitbumin Feber, and Fitbumin Vilaktin are one of the innovative ways to respond to stunting growth problems in Indonesia. "I think this is a solution and a very interesting answer," said Hashim in his response (17/7/2022).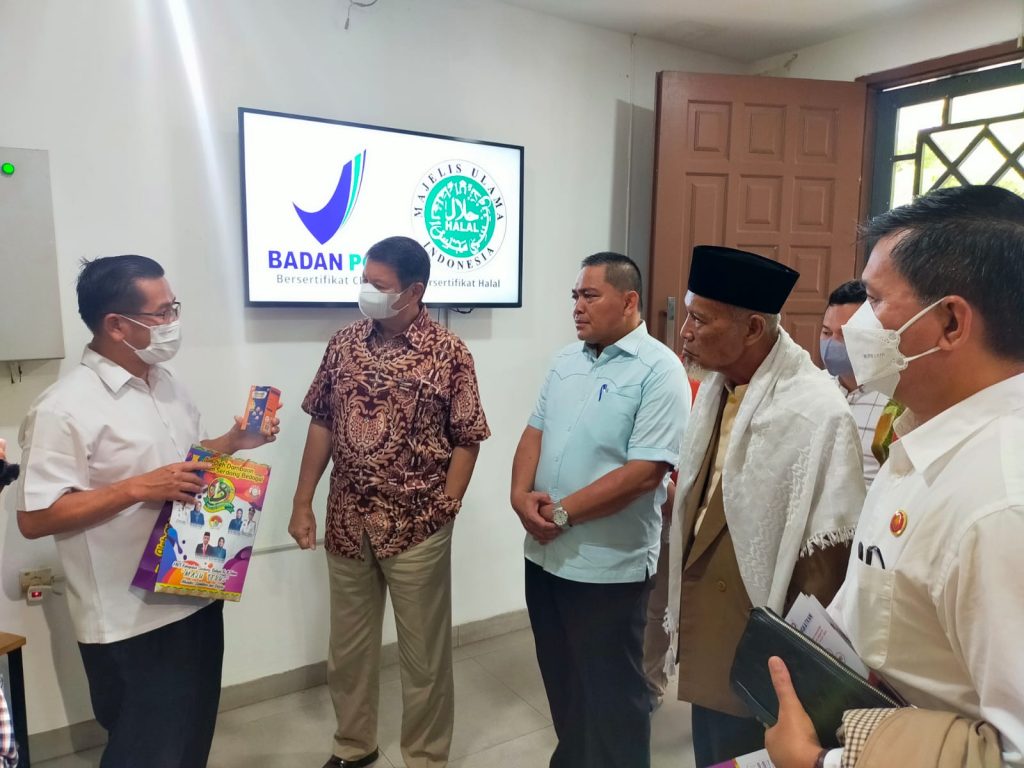 Meanwhile, the Head of the Public Relations Department of PT. Akar Rimba Nusantara, Budi Sumalim SE, expressed his gratitude for the presence of Mr. Hashim Djojohadikusumo in Serdang Bedagai Regency.
"Today Mr. Hashim and his entourage visited the snakehead fish factory and the use of snakehead fish in the form of multivitamins related to stunting growth performance in Indonesia," said Budi in his speech.
Budi also added that Mr. Hashim, during his visit, expressed his great admiration because there is a form of snakehead fish product that is used from upstream to downstream in Sergai Bedagai.
"Sneakhead fish is famous for being very difficult to cultivate, but today in Serdang Bedagai Regency by PT Akar Rimba Nusantara and today we have succeeded in going through 2 years of research, and this year what was successful was about 10 months, and we have succeeded in making sneakhead fish that has the potential to be bred both by the community and breeders," said Budi Sumalim.
Read Also: Akar Rimba Nusantara Attends the 19th Permanent Trade Exhibition (PTE) Business Reception with Representatives of Ambassadors and Trade of Friendly Countries at the Indonesian Ministry of Trade
Variety of processed products from Sneakhead Fish Cultivation
There are several processed products from the cultivation of snakehead fish, such as (1) Fitbumin Feber (capsule form product), which is useful to help meet nutrition for pregnant women and for optimal fetal growth. Fitbumin Feber contains high omega-3 fatty acids for fetal brain development and high fiber to prevent constipation during pregnancy.
Then there are (2) Fitbumin Haruan (also capsules) that can help with wound healing, increasing body albumin levels, accelerating postoperative wound healing, and assisting in the healing process of chronic diseases such as tuberculosis, stroke, and diabetes.
There are also (3) Fitbumin Vilaktin (also capsules), which have the benefit of being a complete nutritional intake of breastfeeding mothers and increasing milk production while breastfeeding. The presence of high protein content in its content can help babies or breastfeeding children develop optimally.
For children there is (4) Fitbumin Vemuno in the form (syrup/bottle) as a source of high protein combined with honey, meniran, and temulawak which can meet the daily nutritional needs of children.
Finally, there is (5) Fitbumino, which is a product in the form of capsules as a combination supplement made from standardized natural ingredients that can be proven to have pharmacological activity as an increase in the body's immune system in facing the current threat of disease and viruses.